SIE invited international students and all SIE staffs to join the culture experience activities for celebration of Chinese traditional festival——Dragon Boat Festival(Duan wu). Vice-president Liu Shenjun attended this event.
On June 1st, 16 students from eight different countries come to Training center for the culture experience activity of Dragon Boat Festival. Firstly, students watched the video and listened to the introduction from teacher to know the historical origin of Dragon Boat Festival, as well as customs of dragon boat racing, bracelet making, sachet making and making 'Zongzi——rice dumpling'. Vice-president Liu and teachers of SIE showed the procedures of making Zongzi: fold the reed leaves as an ice cream cone, fill in with the sticky rice, jujube and peanut, bind up the leaves and fillings with cotton string, a Zongzi is finally finished.
International students were excited about making Zongzi and started to try immediately. After learning and practicing, students made great works of Zongzi eventually. Everyone tasted the well-cooked Zongzi at the end of activity, students expressed their love about Zongzi with their thumbs up.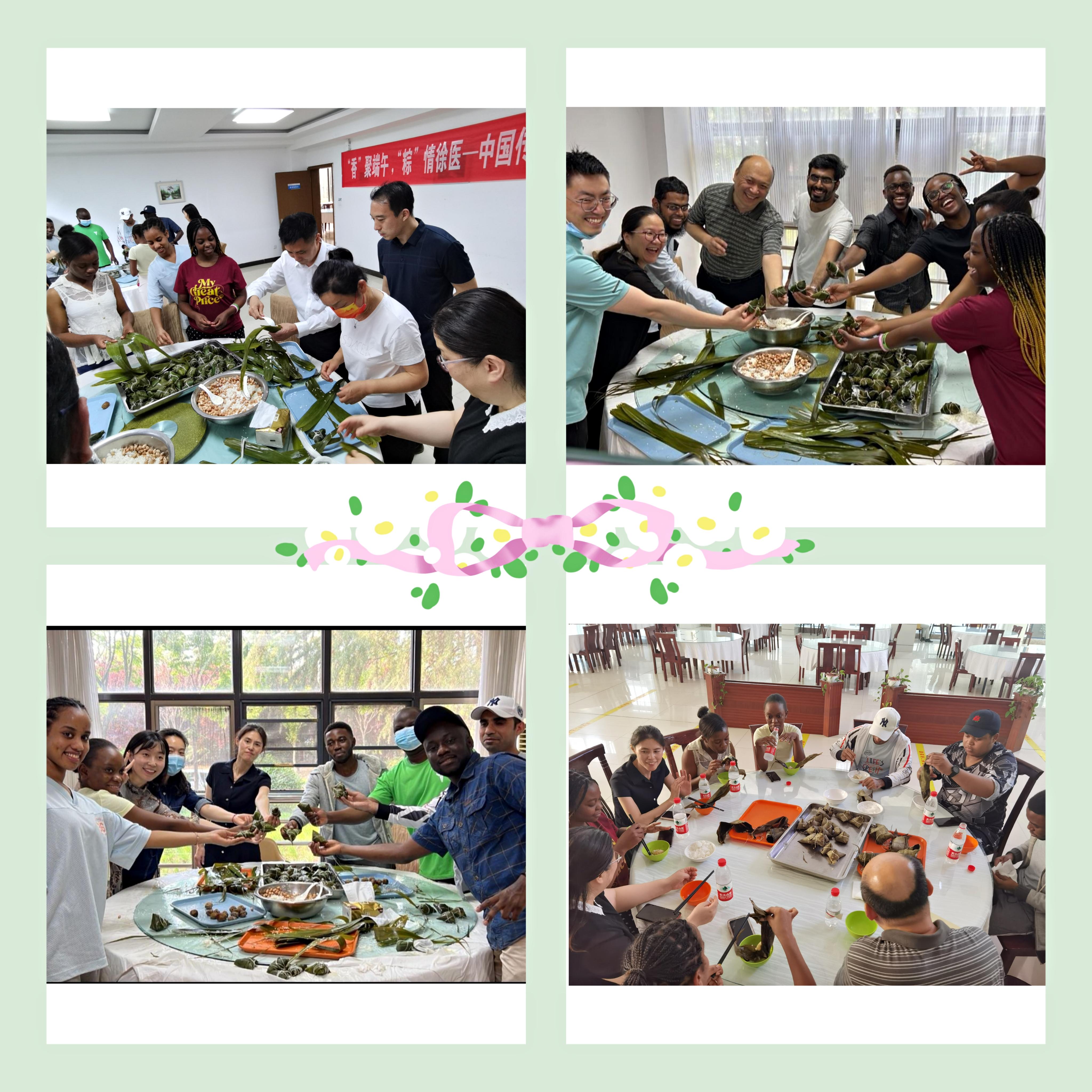 On June 4th morning, SIE organized another representative activity of Dragon Boat Festival for SIE students——moon-shaped fan drawing. Moon-shaped fan was commonly used in ancient China which represented happiness, reunion and fortune. Students devoted themselves into fan drawing and done good works on the pattern design, making the fans as lively and cultural artworks.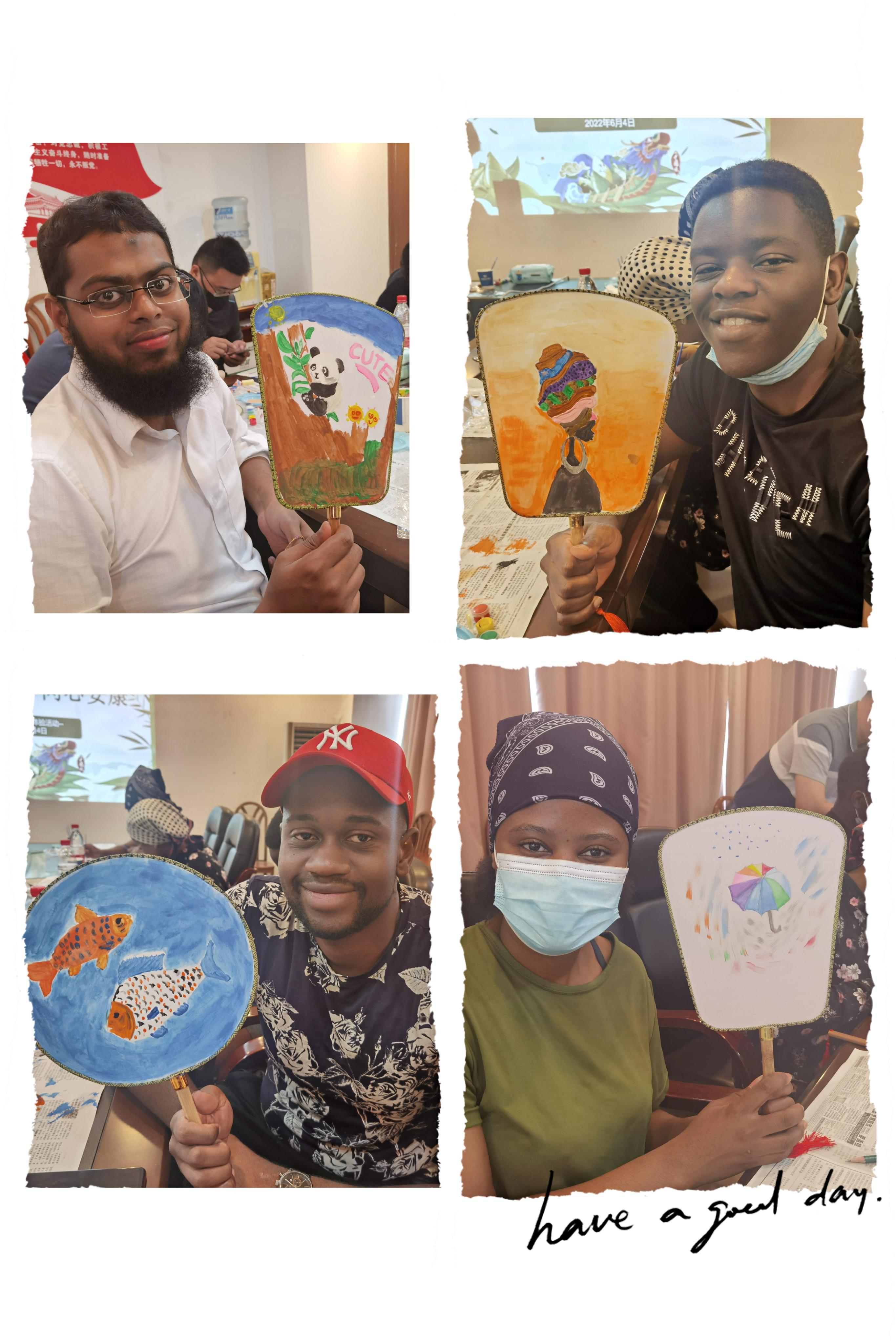 These activities promote the international students' understanding of Chinese traditional festival and culture, help them find pleasure and warmness in China .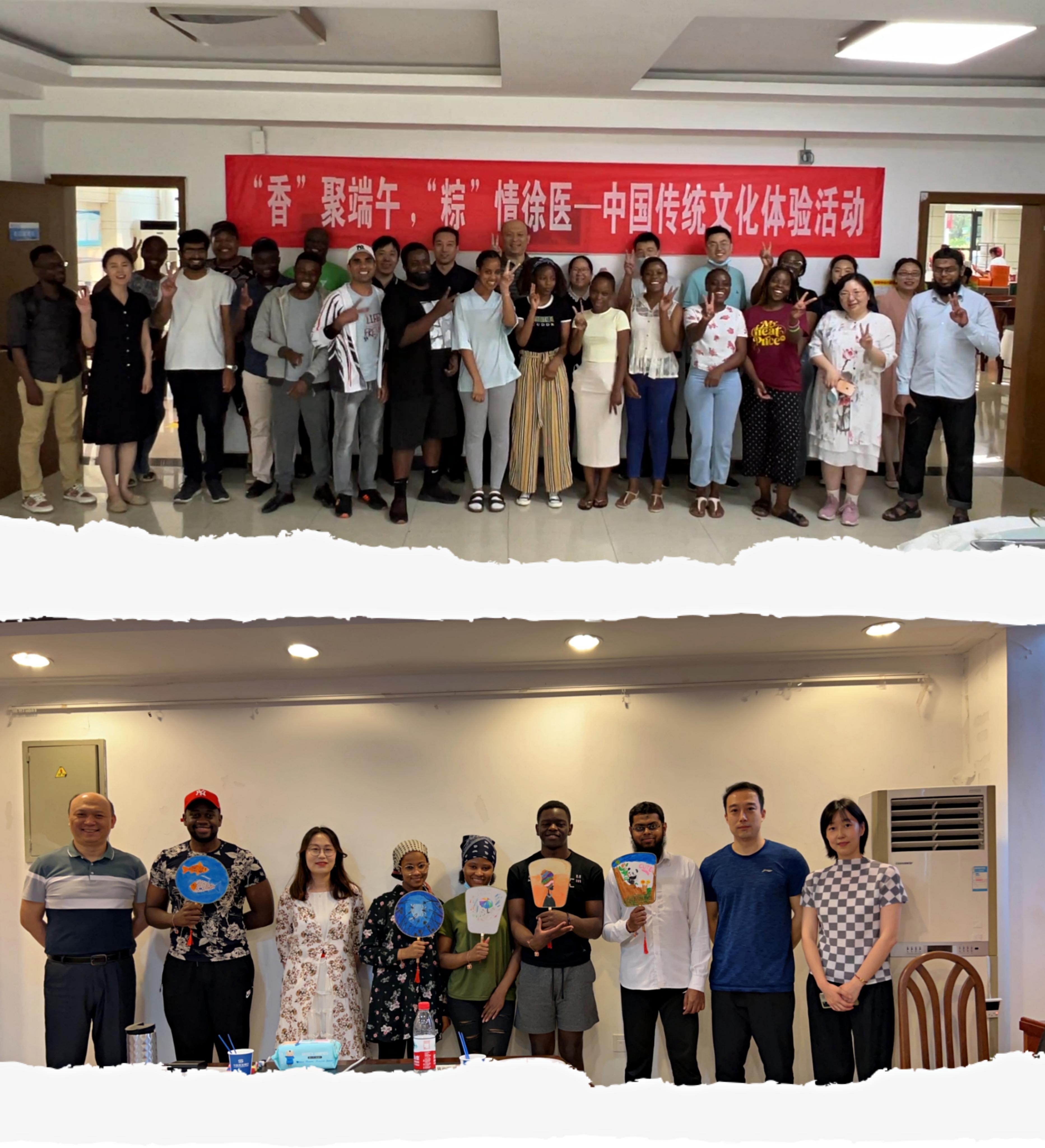 Let's take a look of the highlights from these activities!